Seldovia Chinook Challenge-Swept by Seldovia Fishing Adventures!
---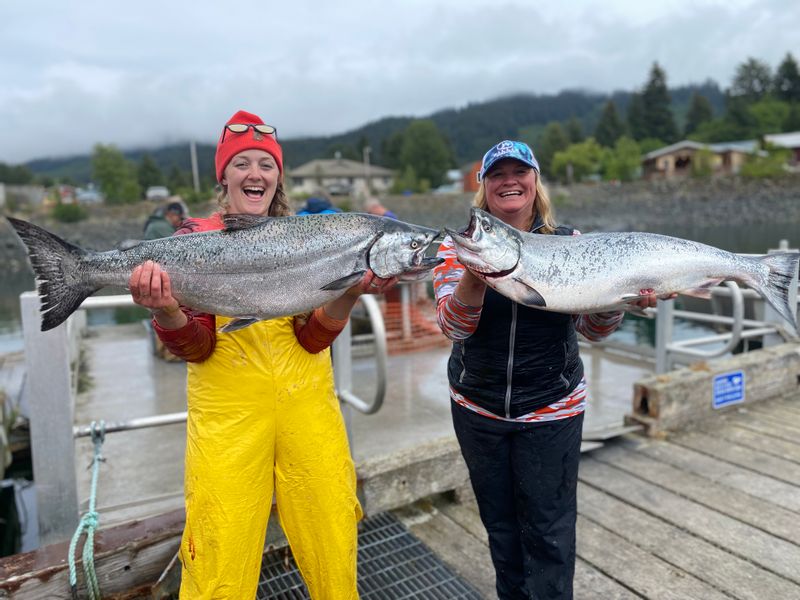 Chris fished hard everyday off to get on the leaderboard for the Seldovia Chinook Challnge Derby.  He held the 1st & 2nd spots right up until the last day! BUT then.....Khrysten's Crew came in with FIRE!  He put them on the hot spot and they filled the leader board!   Everyone onboard weighed in a king that made the board!! Nicole pushed Captain Chris out of first place, Khrysten popped into 4th, Nathan 6th & Jacob 8th! They also had a friendly side competition with Khrysten's husband captaining another vessel that day....bad idea to tell Captain Chris it was most fish....the Northern Goose brought in 10 kings, 50 cod and a handful of halibut!  In total they went home with over 380# of fish to fill the freezers!!!!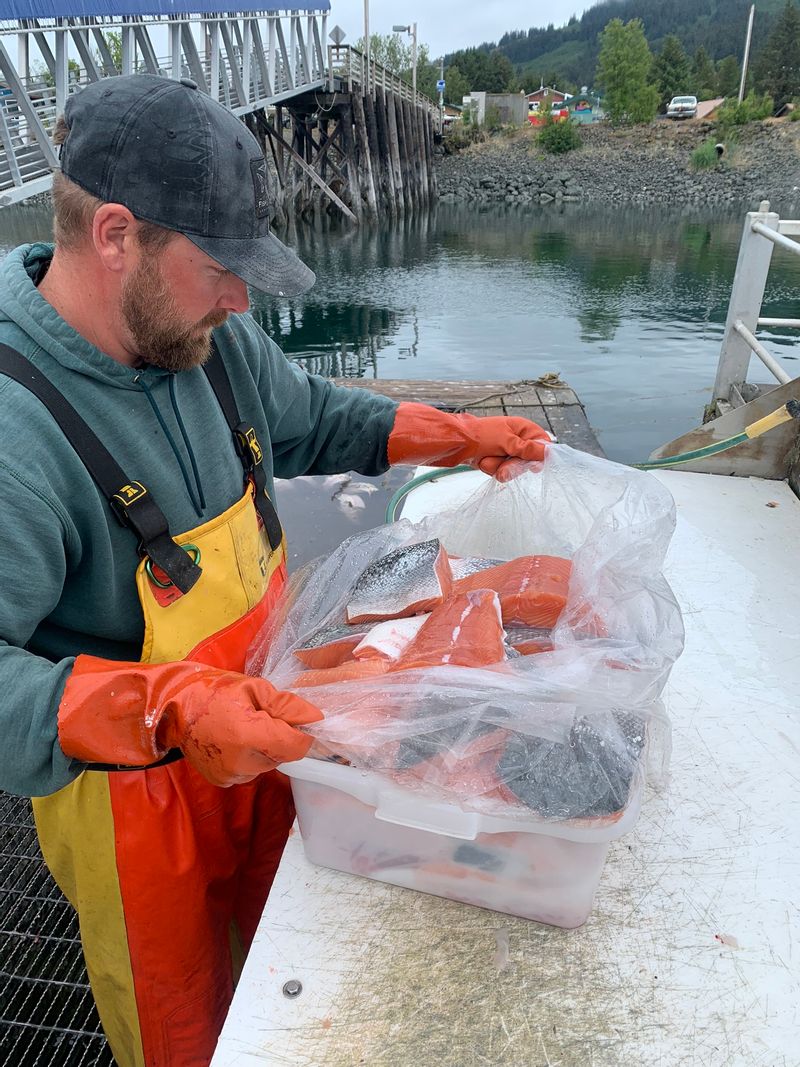 Click an image below to display the larger version.